B2B marketing as we know it is dead - as dead as zombies in The Walking Dead. As marketers in the digital era, we have the ability to measure the success of our content. We track open rates, click through rates, lead conversion, and a number of Key Performance Indicators (KPI's). Yet, those numbers decline year over year. Email marketing, for example, is a pillar of digital marketing - but research from Epsilon shows that click through rates (CTR's) have consistently declined for the last seven years. Which means the last time CTR's were up, we were still using the very first iPad! It doesn't stop there, 63% of marketers say generating traffic and leads is their toughest challenge. Which begs the question - what in the blue hell happened??? To understand the shift in B2B marketing strategies for 2018, we need to look back in time.
When I started off in Advertising and Marketing in my home country of Trinidad & Tobago, traditional methods were at the frontline of strategy. At the core of traditional marketing was the ability to tell a compelling story. However, during this period, we didn't have analytical tools and big data. Marketers did some research through focus groups and surveys but, for the most part, we took a shot in the dark. Additionally, employers largely viewed marketing as an unnecessary expense. After all, we didn't have the technology to track conversions.
Thankfully all that changed. Analytical tools became available to marketers and it was groundbreaking. It allowed marketing departments worldwide to show their bosses that we contributed a measurable amount to company revenue. We were no longer the Napoleon Dynamite of the company budget.
Once that happened, we never looked back. Marketers jumped on the data, almost like if we had a chip on our shoulder. Marketing now revolved around metrics, it evolved into a science, a game of numbers...and we lost our ability to truly connect with our audience in the process.

The Disconnect Between B2B Marketers and Customers

Don't get me wrong, data is absolutely necessary. It allows us to make informed decisions, and KPI's allow us to drive consistent growth. Yet that very data has caused a disconnect between marketers and our audience. Within recent years marketing has shifted to focus on the customer journey. We understand that we must provide a personalized, tailored experience for our audience as they navigate their way to conversion. Marketers produce content that's meant to be a resource for our target audience. In the B2B space you'll find a variety of blogs, e-books, white papers, webinars, promo videos, etc. that were created to help decision makers research potential vendors.
"Storytelling has suffered in the wake of data."
Yet in all that content there is one consistent theme that hinders conversion at the top of the funnel - the value prop. Digital marketing has taken on an almost sales like approach internally. Marketers are given their quotas to meet, and you can tell from the content that's produced. Storytelling has suffered in the wake of data. Almost every e-book, overview video, and blog, revolves around the value prop. At the end of the day soft selling is still selling. In the age of the customer, any whiff of a sales pitch is enough to prevent members of your audience from converting to a lead. This approach, in my opinion, is what makes 63% of marketers say that generating leads is their toughest challenge.
As more companies expand their digital presence, the online experience for the average consumer is saturated with content. How does messaging that revolves around the company speak and relate to the customer?? Steve Jobs famously said that Nike doesn't talk about why the soles of their sneakers are better than Reebok's. In fact, they don't talk about their products at all. They celebrate athletes and the athletic lifestyle. So why is it B2B marketers spend so much time talking about their product/company first, rather than telling the story of their audience and connecting with them through content? This is where the narrative shifts for B2B marketing strategies for 2018
The Return of Storytelling to Digital Marketing

The same KPI's that marketers cling to and aim to optimize each quarter will grow organically once you relate to your audience and win their trust.
Instead of posting the same curated content across all social media networks, share the right type of content for the most suitable network. Rather than publishing as many blog posts as possible, pause to examine what cadence drives the most engagement. Stand out from every other B2B website by focusing on the people that make up your audience, what they do, and build a sense of community. From there, you can tell the story of how your brand is embedded in that community and helps build/strengthen relationships. A great example of this is how American Express celebrates small businesses through Small Business Saturday.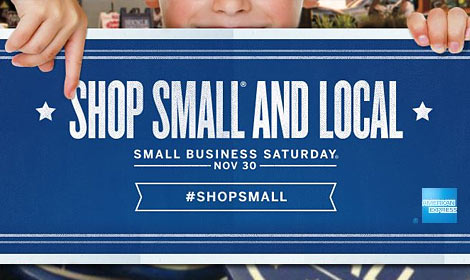 The ultimate goal is to win the trust of your audience. To achieve that goal we should aim to reinvigorate the art of storytelling in marketing, and connect to our audience on an emotional level. Prioritizing storytelling as much as data will help your business stand out from the sea of competition online that all solely revolve their messaging around the value prop. Storytelling will lead the way in B2B marketing strategies for 2018. People and relationships are at the heart of any business. When prospects are ready to make a purchase, value props will help drive conversions at the bottom of the funnel, and our KPI's will grow as a byproduct of establishing that trust. In order to truly optimize our B2B marketing strategies for 2018, we need to go back to when storytelling connected brands with their audience.
Subscribe to our blog for all the latest strategies to grow membership for your professional association.